4th November
Today I chose this collage:
It's quite nostalgic as it contains an image from a family holiday and also a gig that was a really good shared experience from a while back. Nostalgia as a way we medicate ourselves and we edit and polish up memories and like hang them on the wall of our minds again to medicate. Nostalgia is hopeful but melancholic, like trying to remember something that wasn't there or inventing a new and better reality, even if it will never be possible in real life (utopia).
This picture has gaps to show gaps where you can add your own story and to show that this feeling isn't complete. I want people to put themselves into it and complete the story. I've seen this kind of idea work before in a piece by Joseph Cornell, in the Guggenheim, Venice called 'A Setting for a Fairytale'. It has a scene and a reflective surface behind to bring the viewer into the image literally and imaginatively.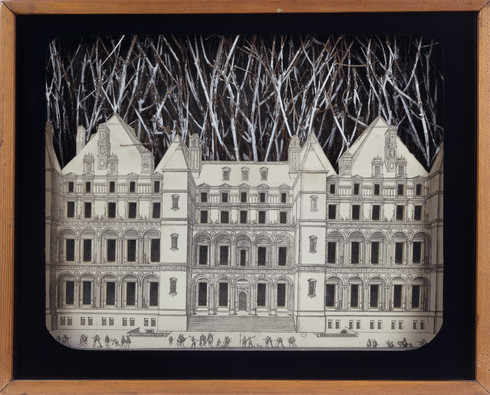 © Elizabeth Kendal, all rights reserved