The Barbican- Eames
Charles and Ray Eames are among the most influential designers of the 20th century. Enthusiastic and tireless experimenters, this husband and wife duo moved fluidly between the fields of photography, film, architecture, exhibition-making, and furniture and product design. The Eames Office was a hub of activity where the Eameses and their collaborators produced an array of pioneering designs, communicating their ideas with a boundless creativity that defined their careers. The Eameses embraced the joy of trial and error and approached design as a way of life. From personal letters, photographs, drawings and artwork, to their products, models, multi-media installations and furniture, The World of Charles and Ray Eames includes not only the designs for which they are best known, but provides an insight into the lives of the Eameses, the Eames Office and the breadth of their pioneering work, bringing their ideas and playful spirit to life.
Ray Eames- Covers for Art and Architecture, 1942-1947
A selection of covers over 1942-1947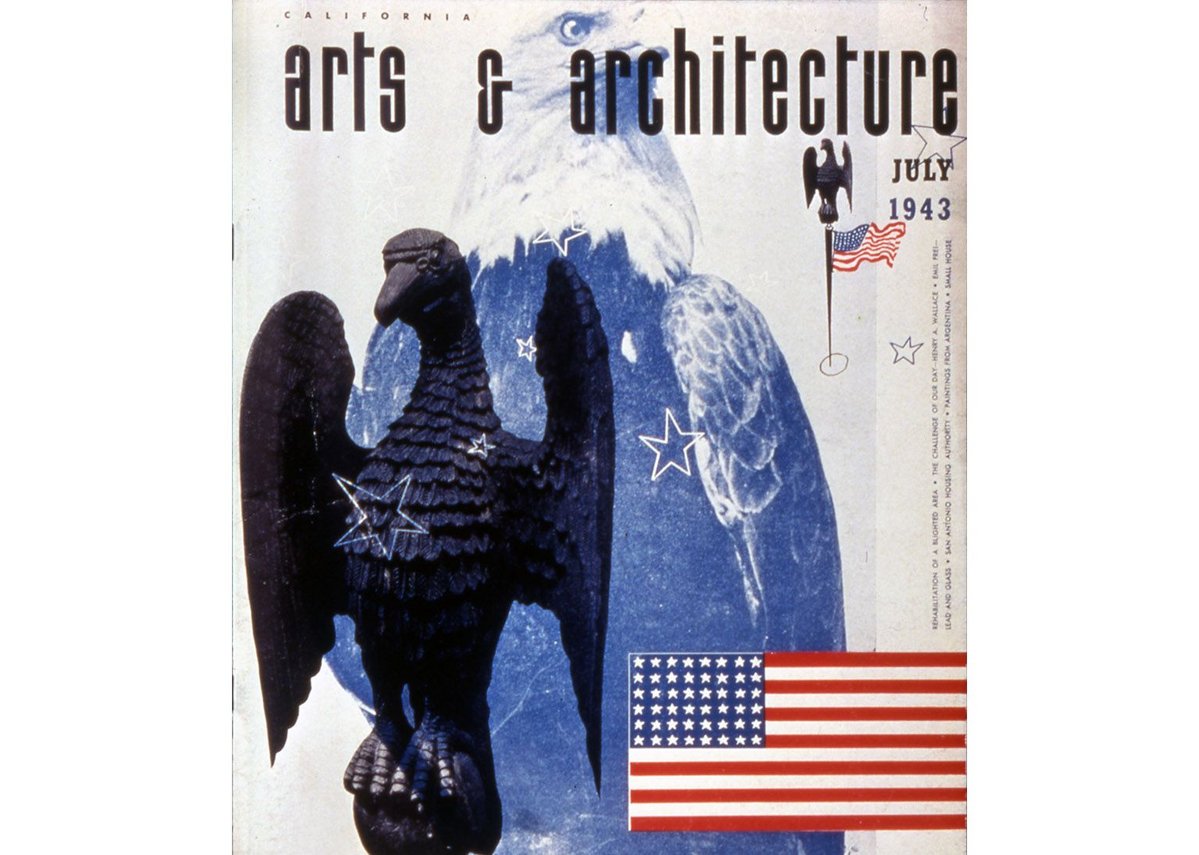 July 1943- My favourite cover out of the selection. I particular like the contrast of the blue and black eagle and the bold statement of the American flag. 
Arts and Architecture, September 1942- Cover and interior spread by Herbert Matter.
Ray Eames- Studies for plywood sculptures, early 1940's.
Tilt-Back Chair- I was particular drawn to this chair, this was due to its comical sense, almost a modern day take on the rocking chair. But also due to its simplicity and minimalist approach. 
Charles Eames- Perspective rending of Case Study House No.8 
Mock Ups for house of cards- Patterns, paper and card
CHARLES AND RAY EAMES
Game Board Gatefold Illustration USA, 1961 paper
Game Board of Algebra from the exhibition Mathematica, designed by Eames for IBM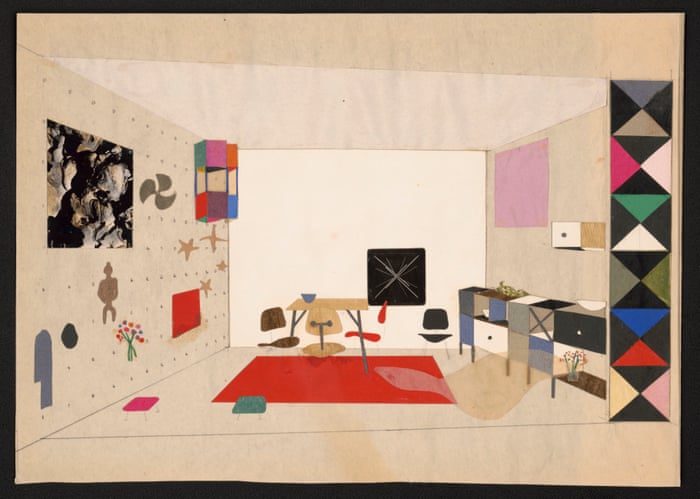 Ray Eames study room display for the exhibition for modern living. 
This reminded me very much of Richard Hamilton's Interior, still using a collage to convey a interior of a room.
© Joseph Fraquelli, all rights reserved